Making Art with AI: Tool, Collaborator, or Competitor?
Monday, May 9 4:00pm - 6:00pm CDT
AI tools such as Dall-E-2 allow creation of impressive visual images, given just a few words as a prompt; there are AI song-writing competitions; and deep language models, like GPT-3, are being used for the creation of fiction and poetry. Proponents of AI say that this is the dawn of a new age of AI-created art. To shed light on whether AI is best thought of as a tool, a collaborator in the artistic process or perhaps even a competitor to human artists, the Northwestern HCI+D center is bringing together Aaron Hertzmann of Adobe, Anna Huang of Google and MILA, and the audio-visual artist Moisés Horta Valenzuela to discuss the implications of AI for artistic creation. Over the course of two hours, these thought-leaders in the area of computer-mediated artistic creation will share their own experiences and work  in the area and discuss the implications of today's AI models for generative artmaking.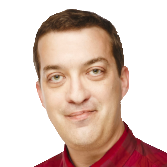 Aaron Hertzmann  is a Principal Scientist at Adobe and Affiliate Faculty at University of Washington. He received a BA in computer science and art and art history from Rice University in 1996, and a PhD in computer science from New York University in 2001. He was a Professor at University of Toronto for 10 years, and has also worked at Pixar Animation Studios and Microsoft Research. He has published over 100 papers in computer graphics, computer vision, machine learning, robotics, human-computer interaction, and art. He is an ACM Fellow and an IEEE Fellow.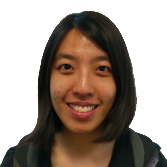 Anna Huang (@huangcza) is a Research Scientist at Google Brain, working on the Magenta project. She is also a Canada CIFAR AI Chair at Mila – Québec AI Institute, and an Adjunct Professor at Université de Montréal. Her research focuses on designing generative models and interfaces to support music making and more generally the creative process. Her work is at the intersection of machine learning, human-computer interaction, and music. She is the creator of Music Transformer and Coconet. Coconet was the ML model that powered Google's first AI Doodle, the Bach Doodle, in two days enabling tens of millions of users around the world to co-compose with ML in their browser. She is a judge and organizer for the AI Song Contest, and was a guest editor for TISMIR's special issue on AI and Musical Creativity. As a composer, she wrote for a cappella, mixed chamber ensembles, tape and live electronics for the 40-channel HYDRA loudspeaker orchestra. She holds a PhD from Harvard University, a masters from the MIT Media Lab, and a B.S. in computer science and B.M. in music composition both from the University of Southern California.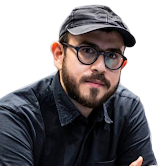 Moisés Horta Valenzuela (1988, he/him) is an autodidact sound artist, creative technologist and electronic musician from Tijuana, México, working in the fields of computer music, Artificial Intelligence and the history and politics of emerging digital technologies.
As 𝔥𝔢𝔵𝔬𝔯𝔠𝔦𝔰𝔪𝔬𝔰 , he crafts an uncanny link between ancient and contemporary sonic technologies through a critical decolonial theory lens in the context of contemporary electronic music and the sonic arts. His work has been presented in Ars Electronica, NeuIPS: Machine Learning for creativity and design workshop, MUTEK México, Transart Festival, MUTEK: AI Art Lab Montréal, Elektron Musik Studion, CTM Festival: Music Makers Hacklab, among others.
He is currently leading independently organized workshops around creative AI art practices centered around sound and image synthesis and the demystification of neural networks, developing SEMILLA, an interface for interacting with generative neural sound synthesizers, and OIR, an online channel for semi-autonomous meta-DJ trained on thousands of hours of visuals and music from global electronic club music and techno.